Stories of Truckistan
HITCHHIKING G.T. ROAD, PAKISTAN
FACTS
G.T. Road runs through Pakistan from Kabul, Afghanistan, to Chittagong, Bangladesh. It was known as « The Long Walk » in the 17th century. G.T. Road stands for Grand Trunk Road: It's a 2,700 km bumpy road with a lot of nice truckers on the way. It's pretty much the Pakistani Route 66.

The main crossed cities of the Pakistani part are Lahore, Islamabad-Rawalpindi and Peshawar.

Urdu is widely spoken all around the country, but most of the people from the west speak Pashto. The east is more a Punjabi speaking area.
Truckistani is a mix between all of those languages, English, plus body talk. It's the funniest way to communicate during truck rides.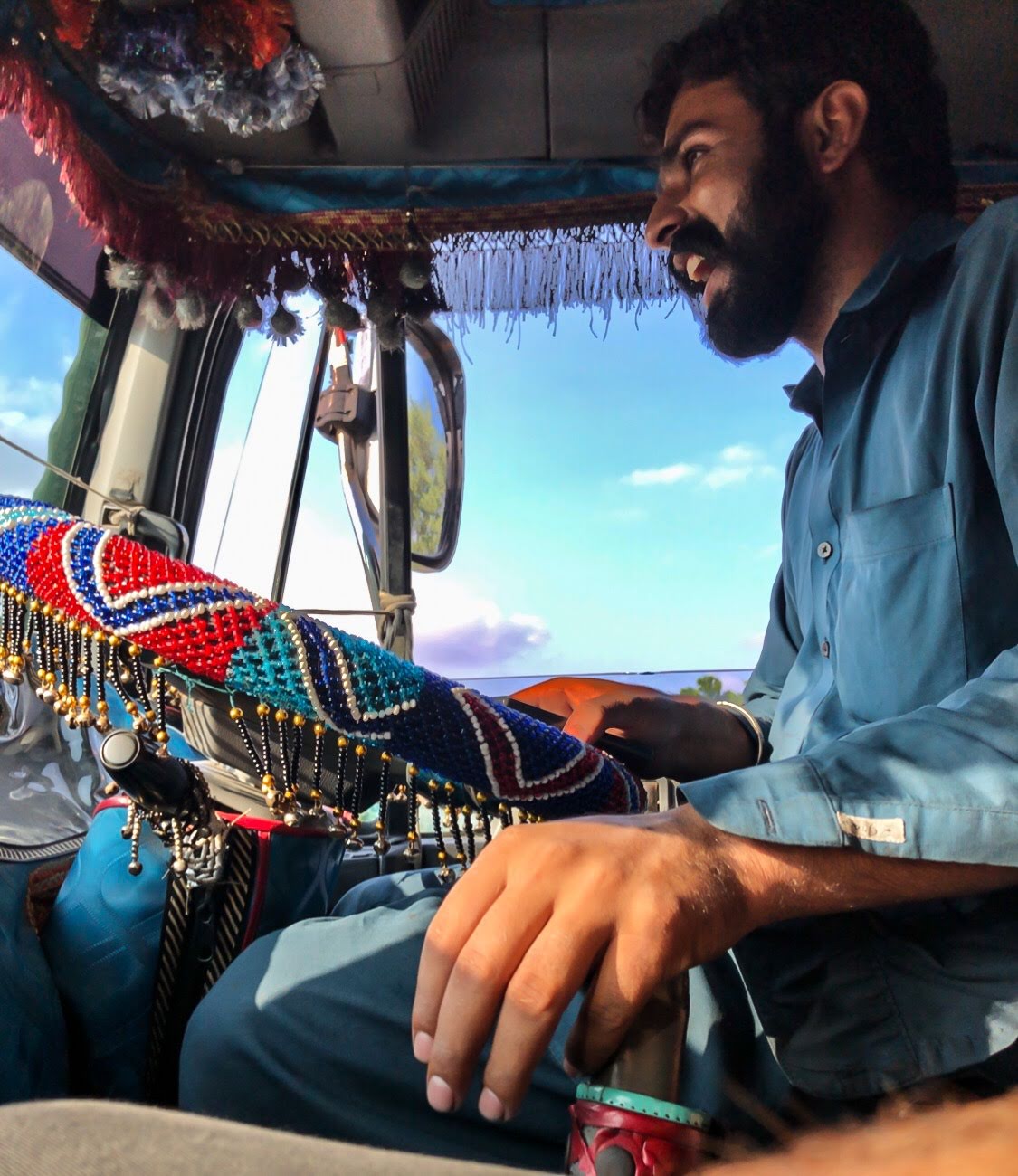 HITCHHIKING
PAKISTAN
Hitchhiking cars is not very common in Pakistan, but when it comes to trucks, be prepared for some confusion. « Let me give you a lift to the bus station! » some will say, or « what the fuck are you doing here? » for others. Some will find it amusing and will try to stop trucks in groups for you. Sometimes some helpful policemen will also force drivers to take you with them.





20 KM/H
Life goes slow while riding Pakistani overloaded 12-wheeler trucks. It takes 12 hours to make it from Rawalpindi to Lahore, and it's only a 250 km drive paradoxically. That's why truck drivers never stop, except for peeing, praying and having a chai. They always share the ride with one or two additional drivers. Then, can start a non-stop cycle of driving and sleeping until destination.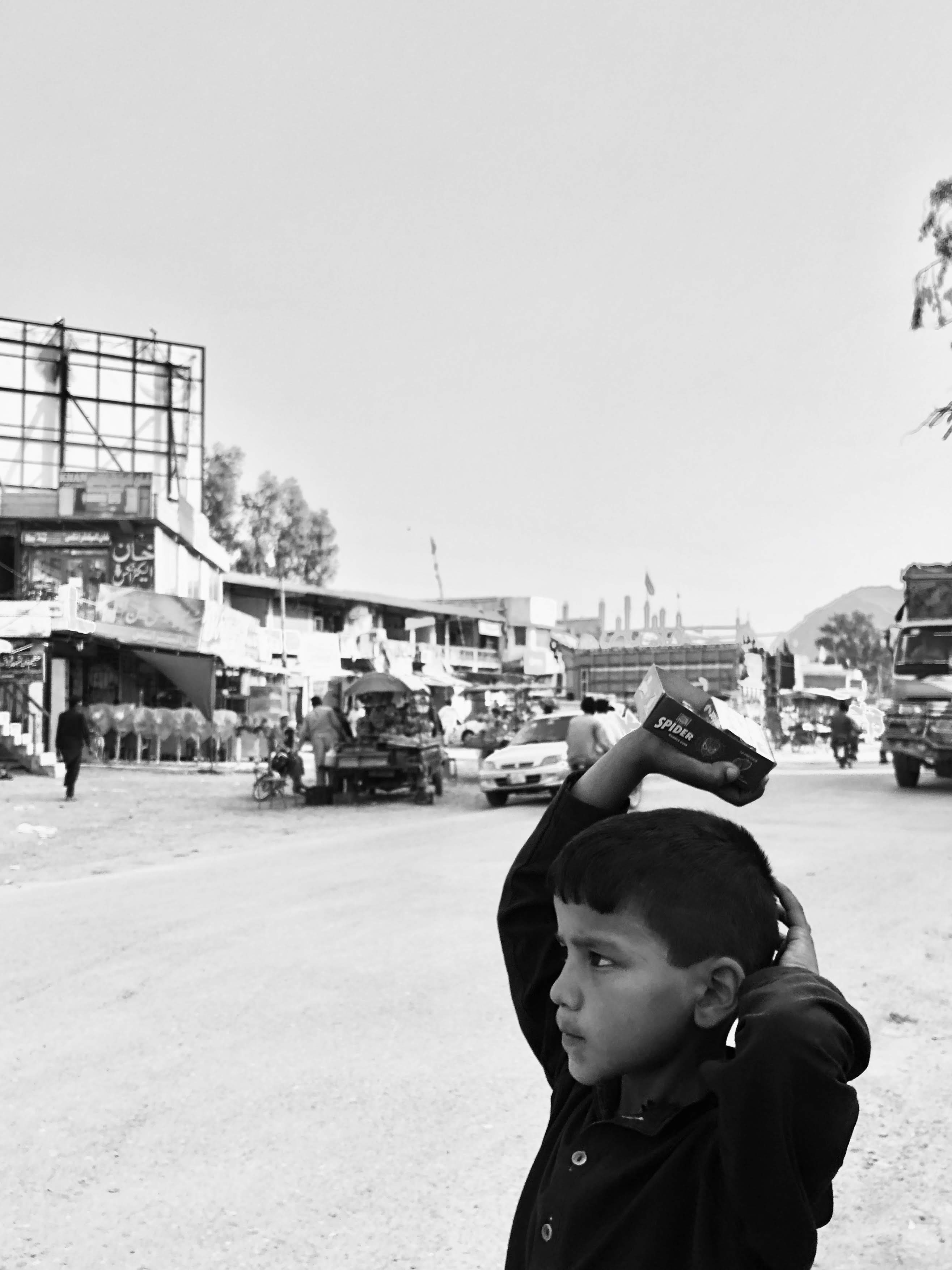 !بھائی صاحب

Bhai Sahib is an honorific way to say bro in Punjabi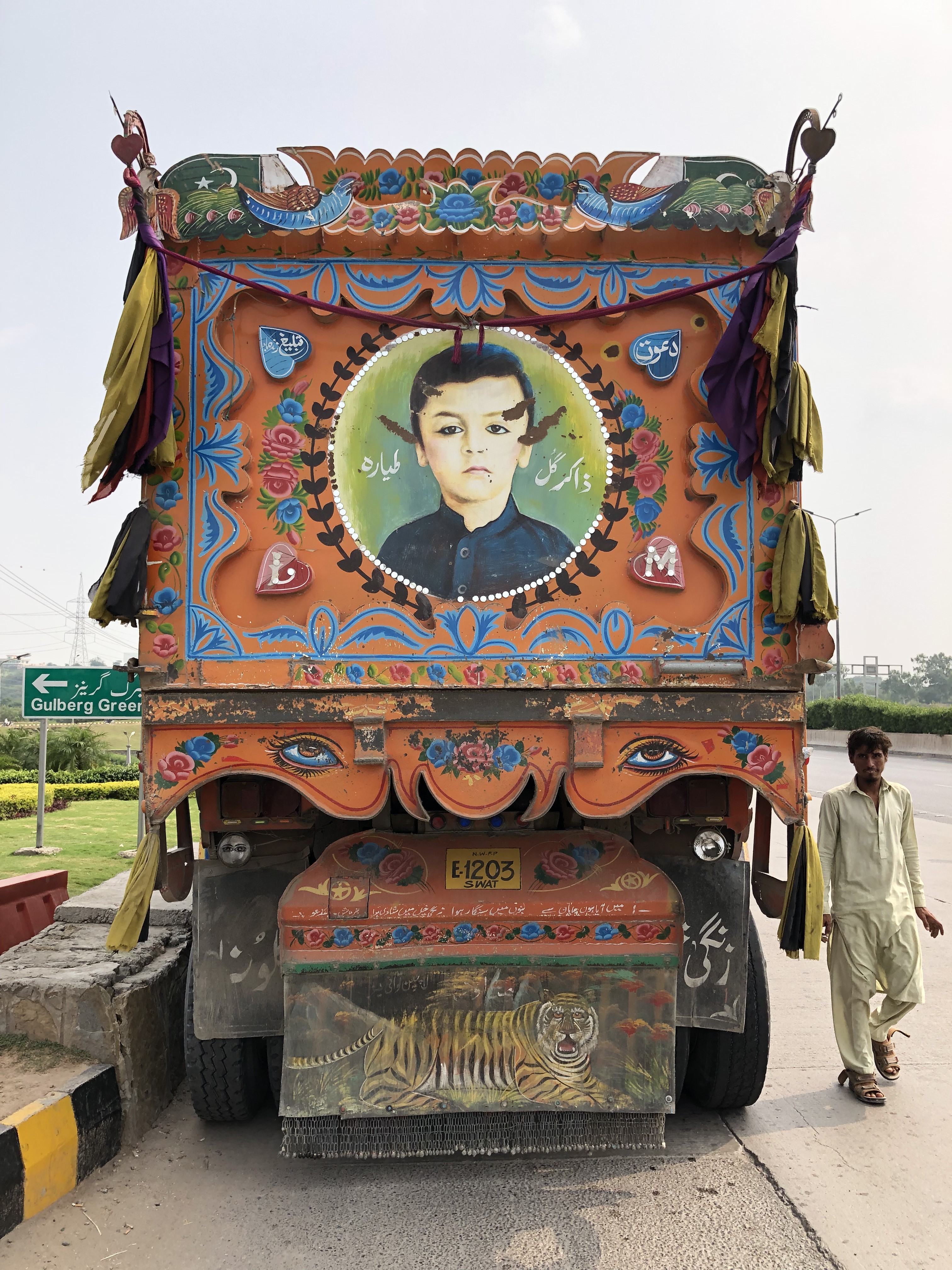 TRUCK ART
A popular movement in South Asia, but Pakistan is definitely the winner of truck art in Truckistan. They take it damn seriously, increasing rooftop and bumpers size to gain some more decoration space. This exquisite art is a mode of expression for truck drivers. Depictions of historical scenes, poetic figures or rural scenery cover all sides of vehicles. They play with structural changes, ornamental decors, floral patterns, calligraphy, and dangling pendants all over to make their truck looking like a museum.
PAKISTAN LOOKS FINE IN BLACK AND WHITE
But don't look too long, it's way better in true vivid and flashy colors.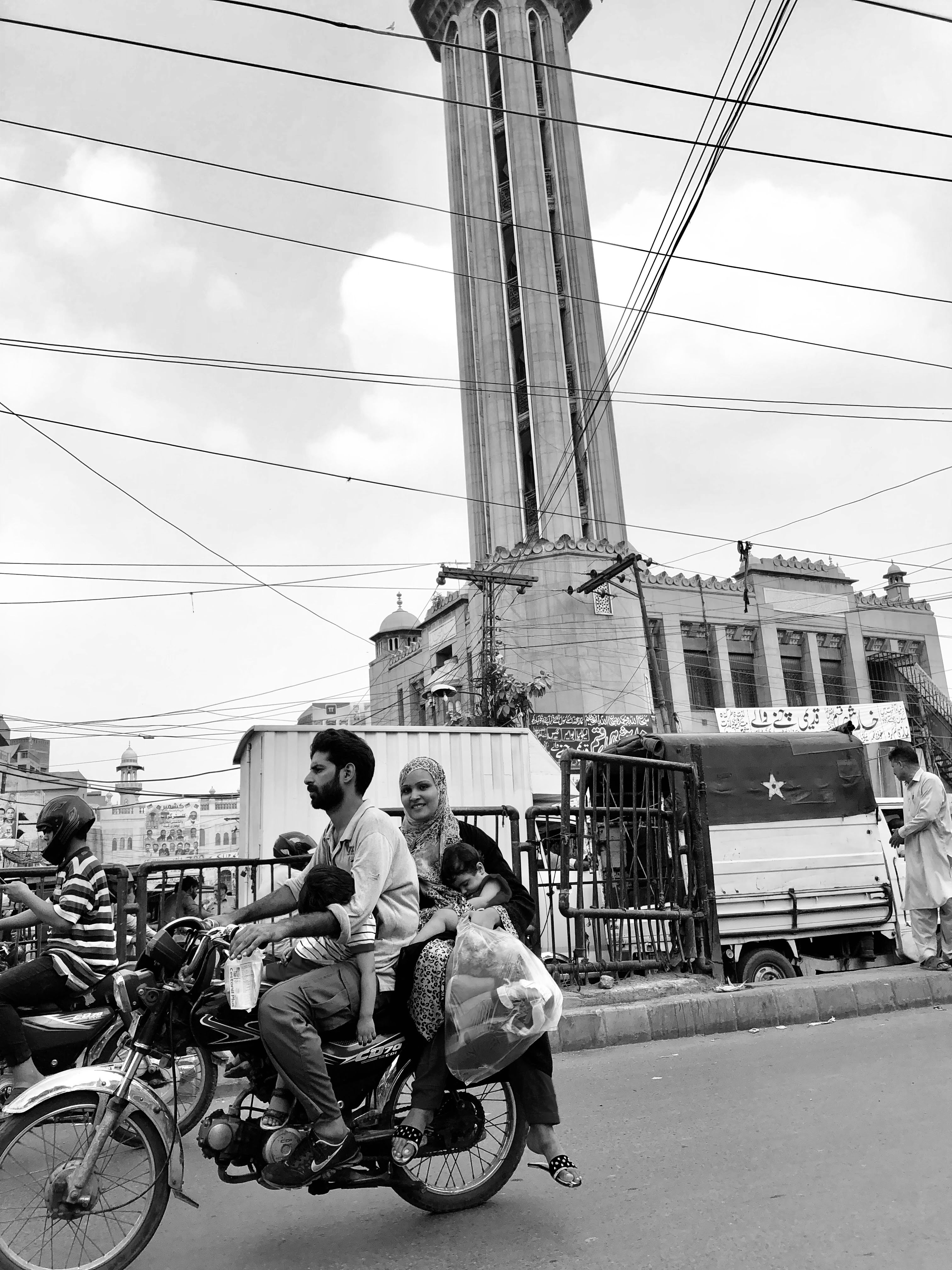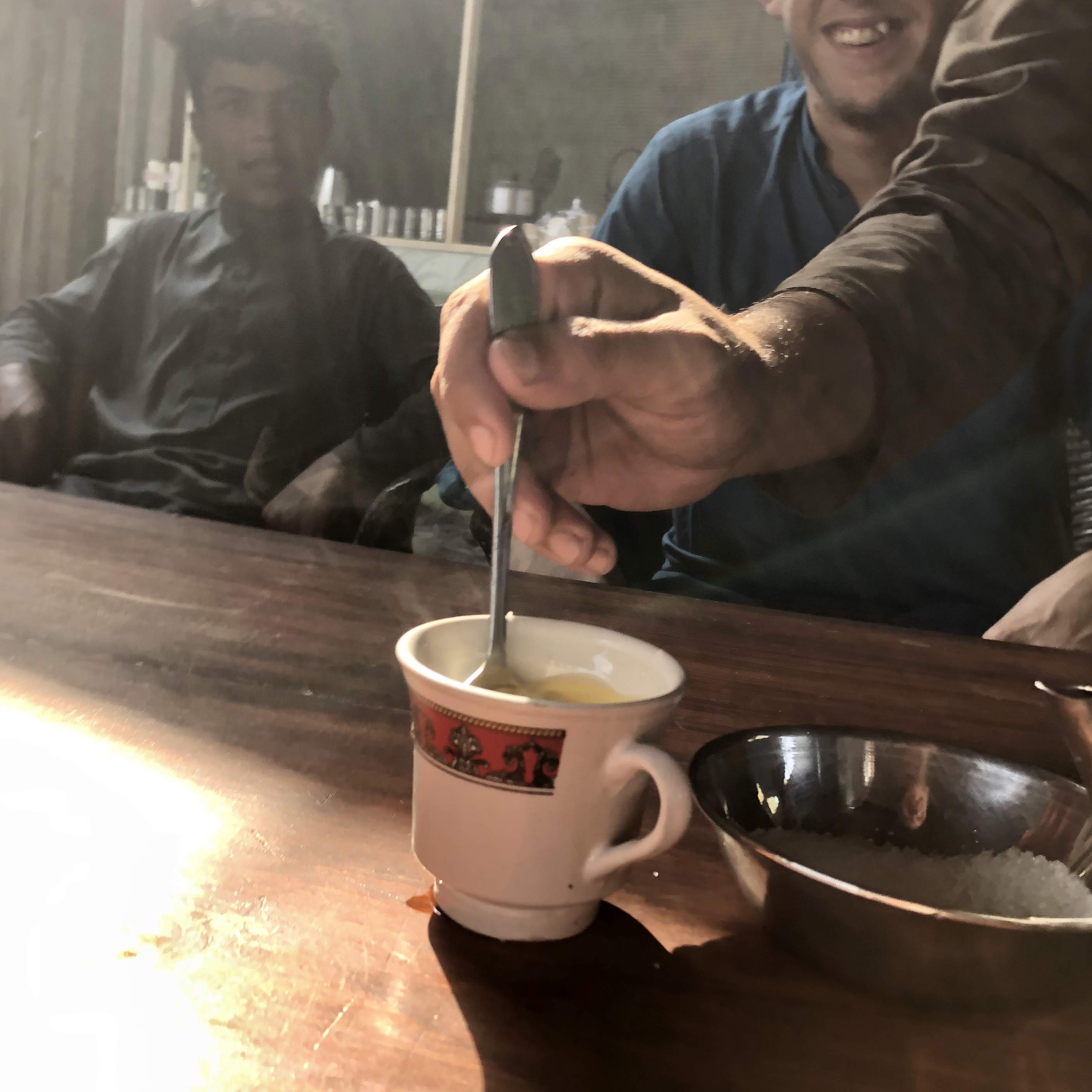 PESHAWARI QAHWA
Ingredients:
1. Sugar (1 tbsp)
2. Green cardamom (2 crushed)
3. Green tea (1/4 tbsp)
4. Water (1.5 cup)


Recipe:
1. Boil water with sugar and green cardamoms in it until sugar dissolves.
2. Add green tea. Cover and leave for 5 minutes on lower flame.
3. It's ready. Pour in to cup.
4. Peshawari qahwa does not have any extra flavoured ingredients.
5. Enjoy your cup of qahwa.

 



TRUCK CREDIBILITY
« Look at this driver, such a loser… » A fresh painted and decorated truck is a synonym that business is going good. It takes two to three days to complete a makeover, and a lot of money is spent on this pursuit. The only aim of this is to give drivers a true truck-cred, allowing them to join the swagger gang.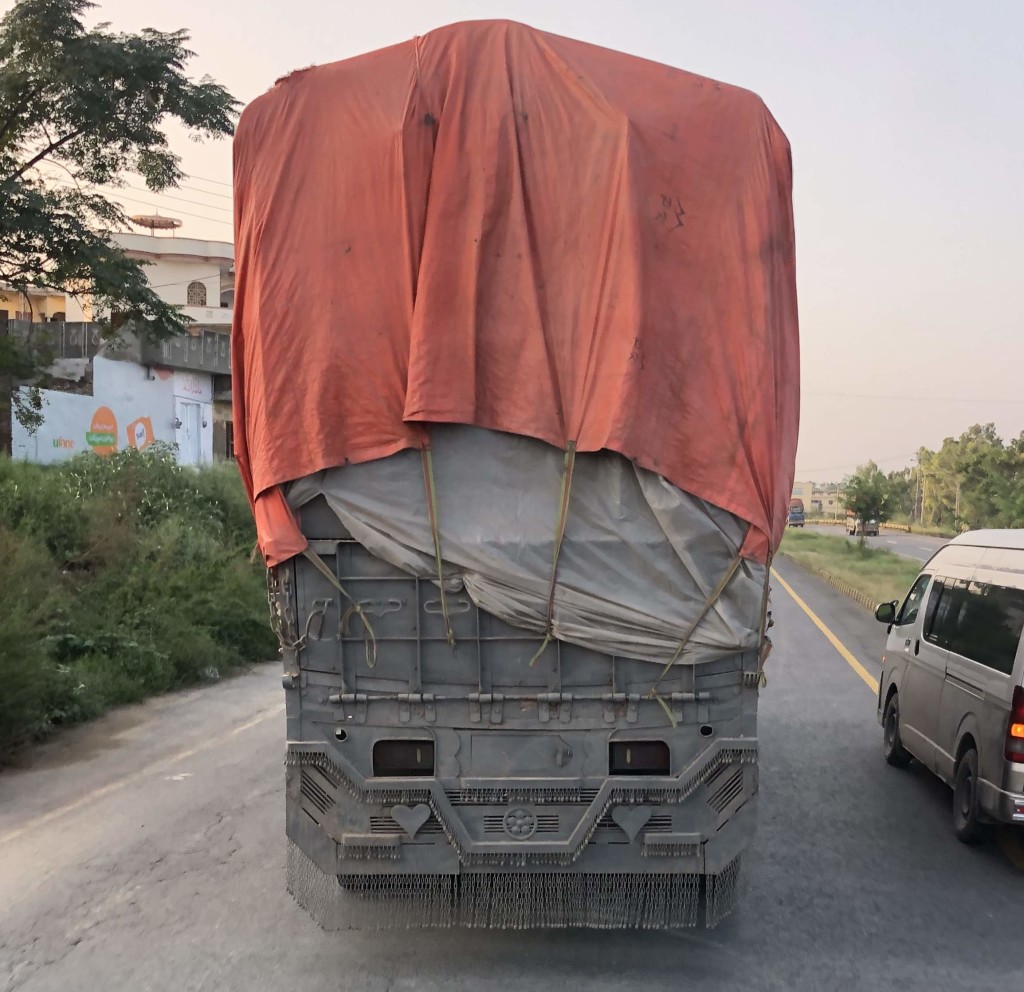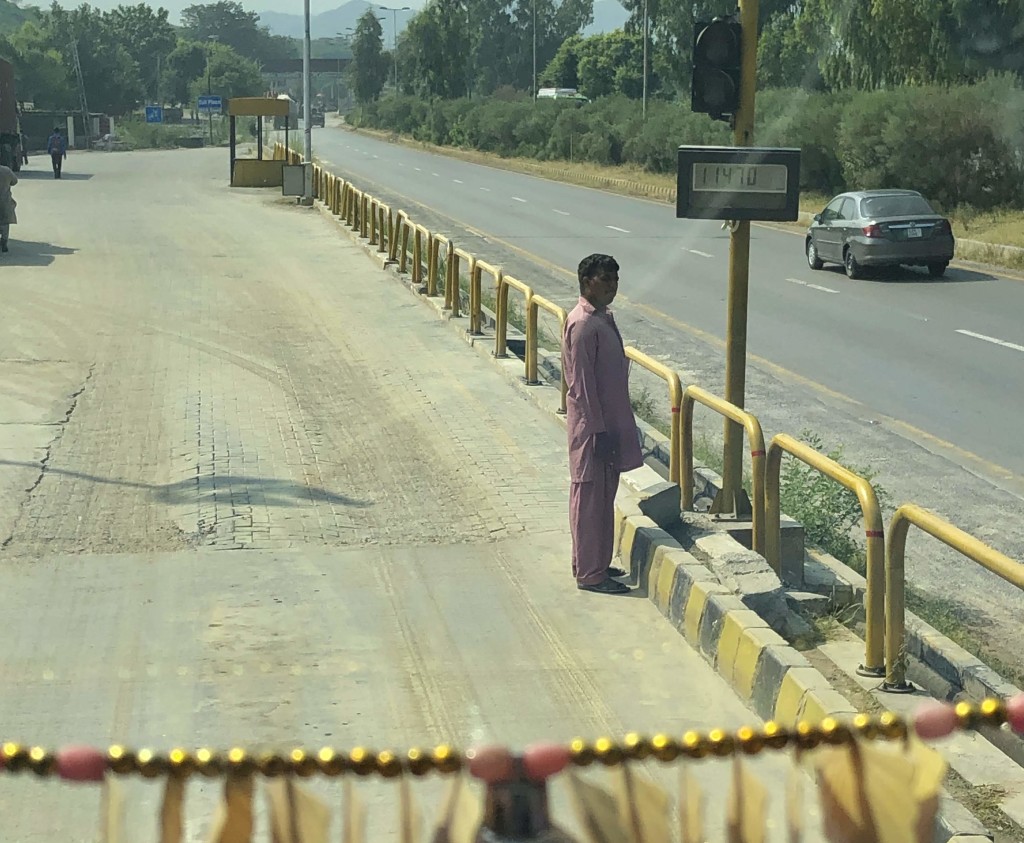 OVERLOAD
Many obstacles are scattered along Truckistan. Drivers are often charged by the police for various reasons, such as driving without a license or overloading their trucks. Sometimes trucks weight more than 60 tons, and mess with the road which is already very bumpy. As petrol and diesel costs recently increased a lot, they try to make every mile profitable.









!چلو

Chalo stands for let's go in Urdu




NASWAR AND CHARAS
Naswar is a kind of moist tobacco snuff consumed mostly by truck drivers in Pakistan. They stuff a small part of this stimulant and put in inside the cheek for a while before spitting out the paste. Try to make a driver laugh, and you will probably see it! What about charas? Wait for the driver to pass his joint to know more about it.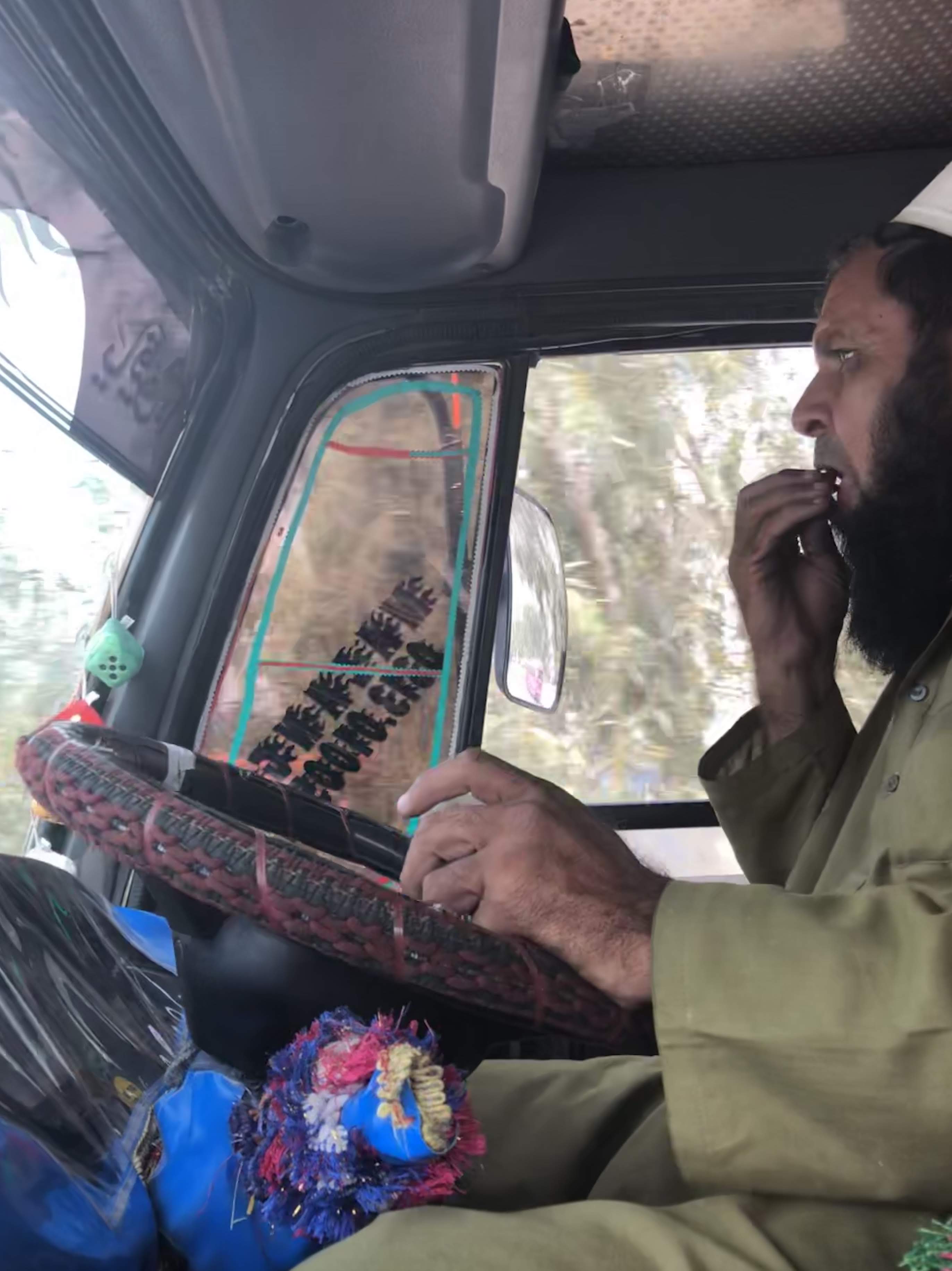 BREAKDOWNS
Game-over. But not for long, don't worry: in case of a breakdown, every single engine part can be found in the close surroundings. If not, they will manage to make it from scratch. Everything is possible in Truckistan.



TRUCKERS STAND FOR KASHMIR
Every Friday since the revocation of the special status of Indian-Occupied Kashmir, every major Pakistani city is filled with peaceful gatherings to show support. Trucks drivers also show support and drop propaganda beats in addition to their ordinary ubiquitous style.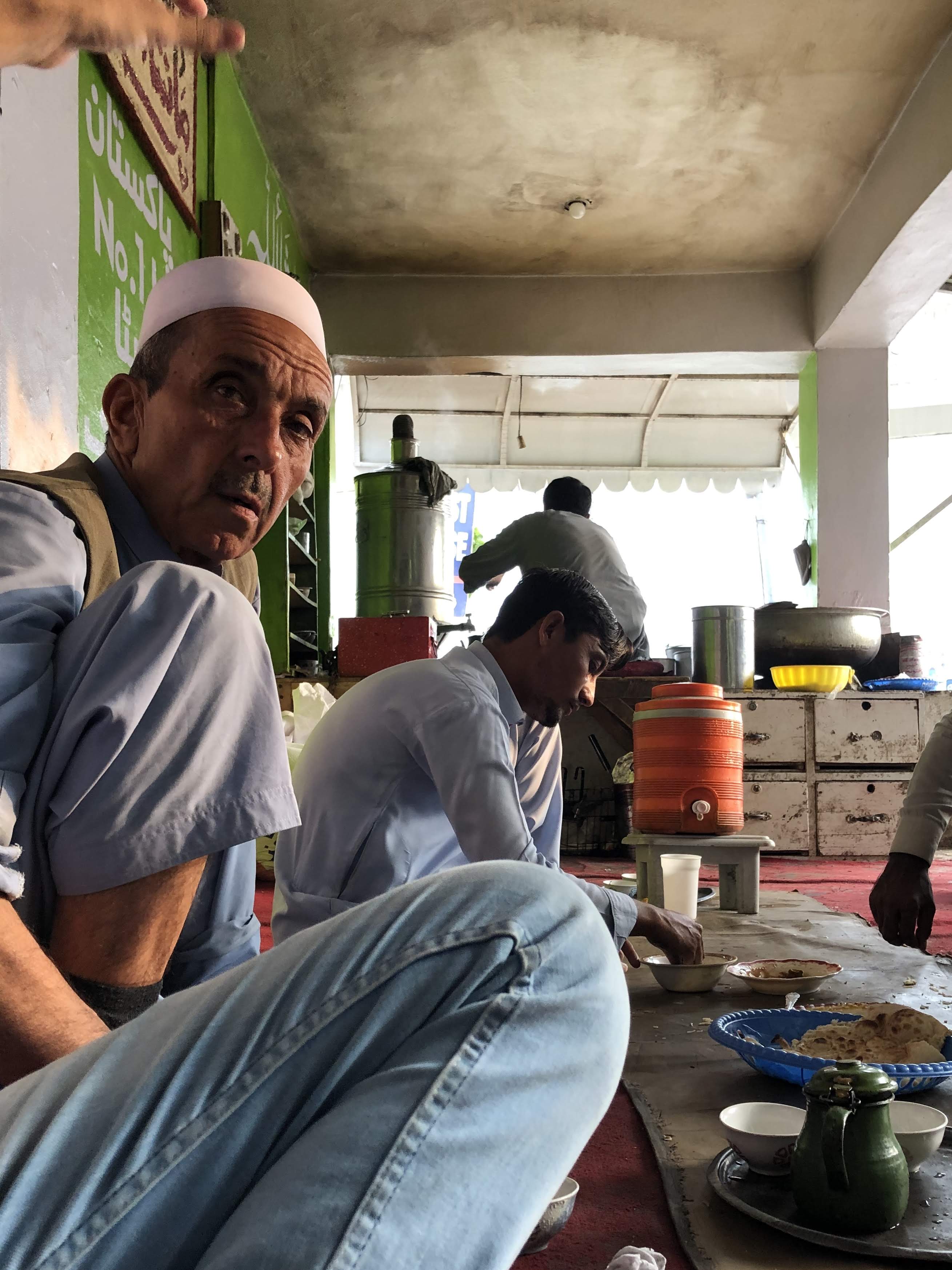 TRUCK HOTELS
In the event of a breakdown, a need for a snack, or in search of a chill area, you will always find a truck hotel on the road. There is a confusion between the word hotel and restaurant in Pakistan, keep that in mind if you search for a hotel. For now, the hotel is a non-AC, 1.5 square meters, sweaty and bumpy cabin.



Convinced to ride Truckistan? Hop-on, and watch this!